LET YOUR IMAGINATION
RUN WILD
AND HONE THE SKILLS
TO BE PREPARED
FOR WHEN IT DOES.
ADA SCHOOL OF AQUASCAPING
The first of its kind in the world, brought to you by the premier in Nature Aquariums and aquarium products.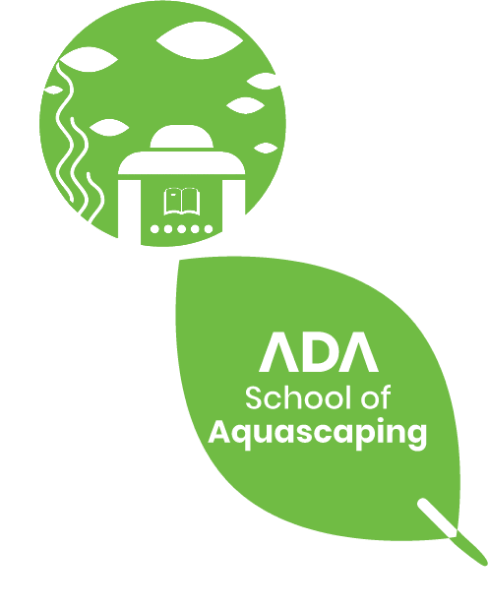 The ADA school of Aquascaping and ADA India is looking to take the opportunity to help like minded individuals start their venture in Aquascaping and take their hobby or interest to the next level.
Considering that the need of the hour in today's world is the conservation of Nature in all her splendour, we bring to you an institution which will nurture your love for Nature, teach you to connect with Mother Nature in a better way and re-create her beauty. In networking with the right people, you will have all you need to begin your entrepreneurial journey.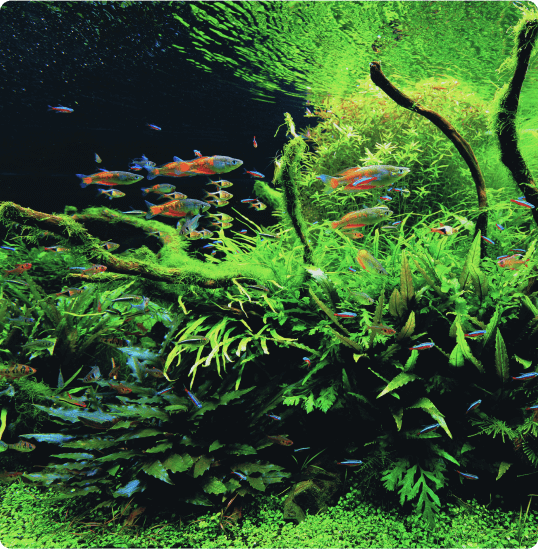 In turn, this leads to more minds with the required knowledge and understanding, helping us conserve nature and go out into the world to show the importance and beauty of Nature Aquariums and Aquascaping.
I AM INTERESTED IN WHAT ADA SCHOOL OF AQUASCAPING HAS TO OFFER.

Please click below to register your interest in the ADA School of Aquascaping (ASA) programmes.
register interest
OUR
PROGRAMMES
LEVEL A Programme:
Aquascaping trend and philosophy



The What, the Where, the Why, the How of Nature Aquariums and the World of Aquascaping

2D Aquascaping



Understanding the whys while experiencing nature: Putting them to paper or dryscaping

Building an aquascape



The ingredients and know-how to build that Aquascape you've always wanted

Becoming a channel partner



When it comes to business in the world of Nature Aquariums and aquascaping, who better to understand and learn from than the pioneers

Discipline in a business



Understanding the importance of discipline in your aquascaoing business and how to maintain it

Recreate Nature with the Neo Glass Air Terrarium



The first step to experiencing and recreating a nature aquarium: practically and theoretically

Aquascaping methodologies



The intricacies of Aquascaping presented and studied in detail

Plant farm visit and aquatic plant study



Understanding how and where one of the biggest players in a Nature Aquarium and aquascaping come from – your plants!

Adip's aquascapes: an Iwagumi layout study and practical workshop



Setting up a complete Nature Aquarium from scratch, with the highest quality materials, tools and accessories

Aquarium photography



The importance of photographing your aquscapes, and everything it takes to get the right shots

Creating brand awareness



When associated with the best, we have to learn how to work with the best!

Customer Relationship Management & Optimization



Helping you reach out to your clientele with the right thought process

ADA and you : Value of brand association



What's in it for You, Me and Us

Graduation and Certification



Each participant is tested on their knowledge and learning during the period of the program, only after which they're certified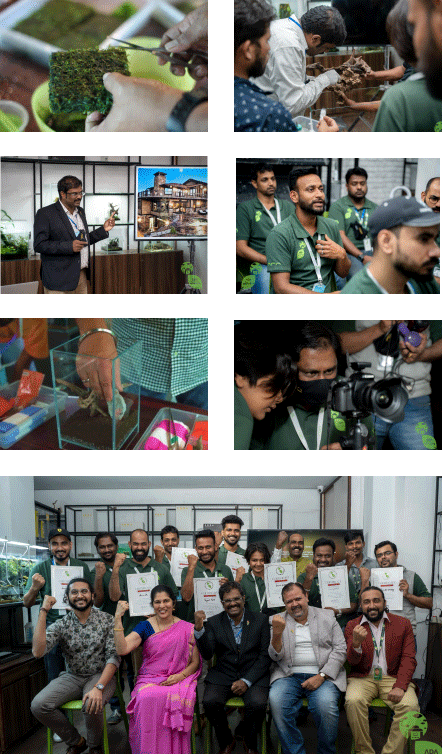 LEVEL O Programme:

Once you have gained the basic experience by completing Level A, get ready to take what you have learned to the next level. Learn the art in a lot more detail with the right kind of tools and knowledge to attain mastery. Develop the confidence for creating and sustaining your own aquascapes.
Chalo japan:

Get ready to go to the mecca of Nature Aquariums. This is where it all started, Niigata, Japan. Join in on an indulgent, exclusive, and life-changing experience which will leave you spellbound. A feather in your hat which you would be proud of for the rest of your life.
For more information contact us by registering your interest.